Description and Details
No part of this chair is easily made. The splicing of the big board of the circular frame and the tenon joint of the frame and four legs are the most difficult parts. And the structure is very easy to break if it's not well controlled." The seat is made of Indonesian natural rattan, which will be more beautiful with time oxidation, but true rattan also has its inherent characteristics. Although we choose the best rattan with the smallest Rattan hole (the smaller, the more expensive), it's still not perfect in our designer's eyes, such as color difference, burr and uneven hand knitting. If you mind these problems, please go for PE plastic rattan directly. It will be several times cheaper, smoother and even in color.
Materials
Solid American ash wood + Natural Indonesian rattan
Dimensions (All dimensions can vary±2%)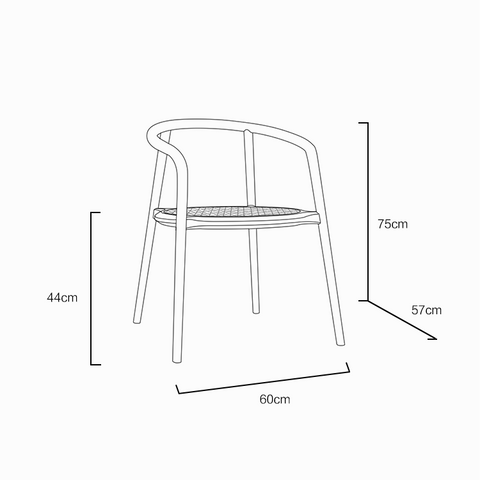 Assembly Information
No assembly required
Warranty
One year
Chromatic Aberration
All the photos are taken by ourselves and manufacturers. Due to factors such as shooting technique, environment, light, angle, display, etc., there may be chromatic aberration between the object and the image. This kind of return will apply to the related cost (restocking fee, original and return delivery cost). If you are worried, please be careful.

Rose Dining Chair
$599.00